Activities
Glad you landed here!
If you think this is all we have, you better check back.
This page is under construction and we are planning things all the time!!!!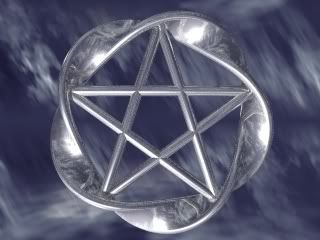 It's Phestival Time!!!!





Every Evening Dancing by the Fire & Drumming
Our Phamily is blessed with the best late night drumming and dancing that can be found in the pagan community. All drummers, all dancers, all chanters are welcome. Our hearts sing together in joy and love. All members of the Phoenix Phyre Phamily are asked to come and participate as feasible. Bring Drums, or Horns, Flutes or Guitar, Tambourine, Cymbals, Banjos, Whistles, or just your Voice. Dance if you can, Clap along or just sit and Watch, what ever makes you happy. There is a place for all in this Celebration.

THEME CAMP CONTEST!!!
Decorate your camp! Make it pretty, funny, crazy! There will be judging and the winning camp will be announced at the Saturday night concert. The prize is two free admissions to Autumn Meet 2014!

Our theme this year is "Island Paradise"
So let's decorate in the Old Hawaii style!









Workshops!

See our Workshops Page for some of the amazing lineup.
The deadline for workshop submissions is 2/15/14, so send yours in by
then so we can enter it on the schedule.




Wednesday Evening
We're having a MEET 'N' GREET PARTY!!

Opening Ritual, the Lighting of our
Eternal Flame and the Blessing of the Drum Circle
You are all welcome to come and participate in our meet and greet party!
Come and join us to toast, make some merriment, and make some new friends.
From there we will be building of our Sacred Space.
We will be casting our eternal circle, call the quarters, invite the Lady and Lord, and bring forth the spirit of festivals past as we light the Eternal Village Fire. This is our beacon of light and the symbol of our coming together until we extinguish and dismiss it at the end of our festival.
Please bring Percussion, wind and string instruments. Chanters and dancers are encouraged to attend. This ritual will bring into our circle, the elements of Air, Fire, Water, and Earth to join us in our music and dance. Come prepared to feel the blessings of sound, fire, movement, comrades and the Universe.
We will ask that we are watched over and blessed at this place of gathering, to enrich each of our
experiences, to guard our trances, and give strength to our drummers and dancers.
We will celebrate the gifts of the elements by partaking of their manifest forms as we dance, drum, and chant the night away. Filling us with the joy of phamily and blessing of community.
__________________________________________________________
Thursday
Vernal Equinox Occurs
Song of the Bard
The Bardic tradition has been with us for eons and is a
time of gathering and sharing of stories, song, and laughter.
It is an acknowledgment of the older times when, around the campfire
or at the hearth, community comes together to sing,
dance and tell stories. We are sure everyone has something to share or
just the need to relax and enjoy the sharing of others.
___________________________________________________________________________________

Friday
An Old Hawaii themed party to welcome you to paradise. Great fun after the chill of winter!
Drumming and dancing till dawn!!!
_________________________________________________________________________________

Saturday
Main Ritual
Please be mindful that clothing is not optional during the Main Ritual.
And then..........
TBAAnd
Drumming and dancing till dawn!!!