Activities
Glad you landed here!
If you think this is all we have, you better check back.
This page is under construction and we are planning things all the time!!!!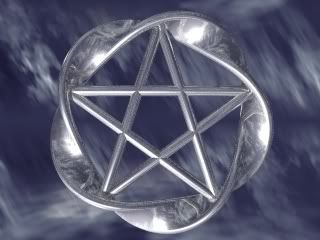 Every Evening Dancing by the Fire & Drumming
Our Phamily is blessed with the best late night drumming and dancing that can be found in the pagan community. All drummers, all dancers, all chanters are welcome. Our hearts sing together in joy and love. All members of the Phoenix Phyre Phamily are asked to come and participate as feasible. Bring Drums, or Horns, Flutes or Guitar, Tambourine, Cymbals, Banjos, Whistles, or just your Voice. Dance if you can, Clap along or just sit and Watch, what ever makes you happy. There is a place for all in this Celebration.


***************************
Wednesday Evening
Opening Ritual, the Lighting of our
Eternal Flame and the Blessing of the Drum Circle
You are all welcome to come and participate in the building of our Sacred Space.
We will be casting our eternal circle, call the quarters, invite the Lady and Lord, and bring forth the spirit of festivals past as we light the Eternal Village Fire. This is our beacon of light and the symbol of our coming together until we extinguish and dismiss it at the end of our festival.
Please bring Percussion, wind and string instruments. Chanters and dancers are encouraged to attend. This ritual will bring into our circle, the elements of Air, Fire, Water, and Earth to join us in our music and dance. Come prepared to feel the blessings of sound, fire, movement, comrades and the Universe.
We will ask that we are watched over and blessed at this place of gathering, to enrich each of our
experiences, to guard our trances, and give strength to our drummers and dancers.
We will celebrate the gifts of the elements by partaking of their manifest forms as we dance, drum, and chant the night away. Filling us with the joy of phamily and blessing of community.
Thursday
4:00 PM -
Children's ritual of bonding together
using yarn in a web configuration (Blue) ,from hand to hand we make a web
7:00 PM -
Wiccan Blount Ritual
(Stacy) - 4 rounds 1st honoring self, 2nd, ideals, 3rd, ancestors and 4th one for boasting (based on the Norse blount). This is a drinking ritual so bring alcohol and a cup for yourself also bring chairs
Song of the Bard
The Bardic tradition has been with us for eons and is a
time of gathering and sharing of stories, song, and laughter.
It is an acknowledgment of the older times when, around the campfire
or at the hearth, community comes together to sing,
dance and tell stories. We are sure everyone has something to share or
just the need to relax and enjoy the sharing of others.
Native American Sweat Lodge
with Grey Ghosthawk & DonellaThe Sweat Lodge, with the help of Gray Ghosthawk,
is a place of spiritual refuge and mental and physical healing,
a place to get answers and guidance by asking spiritual entities, totem helpers,
the Creator and Mother Earth for the needed wisdom and power.
Fire Spinning by
Fahrenheit 360°
Friday
1:30 PM -
children's ritual : Color magic/smoke ritual
(Dana); drumming and prayer. We will draw pictures using colors then using a cauldron and colored smoke send smoke singles into the sky with our prayers
Welcome to Avalon Dance & Merriment!
Fire Spinning by
Fahrenheit 360°
Saturday
10:00 AM
Finding the baby phoenix
(Blue, Merriweather, Stacy and community help)
Main Ritual "Weaving the Web of Community"
(to be designed on site)
Jaxx or Better
concert & Party!!!!
Party!!! Party!!!! Party!!!!
Rock & Roll at its finest!!!!
Fire Spinning by
Fahrenheit 360°